...Paintings, and Drawings, and Art of a more "Arty" nature...
<<Back
Cos I am a sad obsessive, and quite like a doodle ( i.e. a picture that only takes an hour or so to knock up), I have done a few neopets inspired pictures in pastels. Here we go:
| | | |
| --- | --- | --- |
| | | |
| | This is actually a computer drawn pic, but as it was neopets I included it! | |
| | This is done in felt tip and marker pen. | This is also done in felt tip and marker pen. |
| Halloween costume party! ( Batman and Robin) | Halloween Costume Party. Off with his head! | Halloween Costume party! Scrutiny Bob the Witch! |
| | | |
For Xmas one year I did a portrait of someone's cat as their gift. No enlargements of this one, but instead the photo of the cat I used, and the painting that resulted:
My friend Debs really likes painting by Simon Stevenson from his A Brush with Africa collection. Me too! I had a go at copying one of her favourites, tho not with tea and ochre, just pastels.. here is is: ( not one of my best!)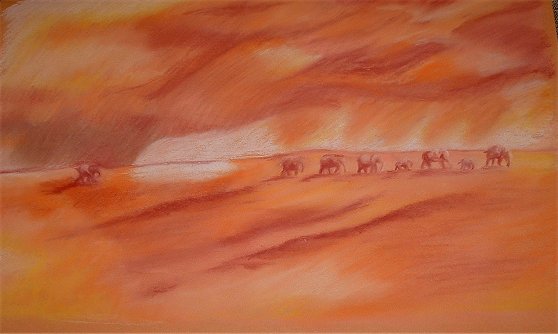 A while ago my Mum and Brother went to an exhibition of the Singh Twins. I was really inspired and their work stayed in my head while I plotted. Then I was on Battersea High Street and found a lovely 3D postard featuring Ganesha, so the idea was born. I started it a few years ago, did the border, started to paint Ganesha but it all went horribly wrong, the worst bit being the mouse that sits by his feet.. it looked rather more like a poo. Hence the work was named and its taken me a long time to finish it, but here it is: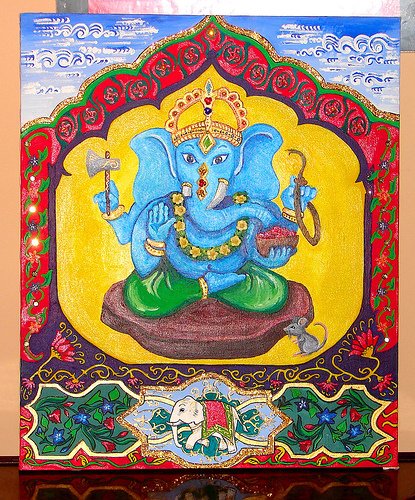 A friend online was wanting a piece of art and I offered to copy it for him. So this is not an original, merely a copy but it was fun to work over two canvases. Unfortunately Parcel Force ripped it on the way to his house but hopefully it is fixable!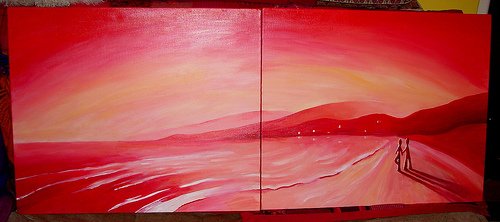 On the fish site I am involved in they run a weekly comp and I offered to paint a picture of the Winner's fish. Unfortunatley the person who won didnt have any photos of their fish so I had to make it up. I am not entirely happy with this creation, infact if I ever get round to it I might paint him another and send that instead.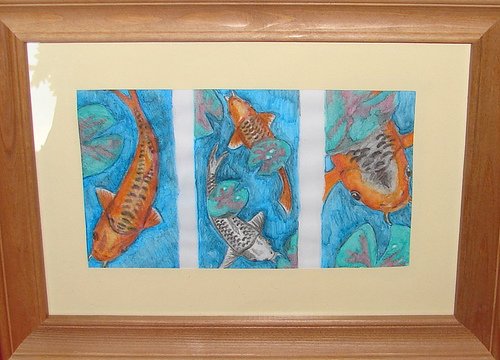 My friends little boy (and a friend of his from school) were having a swimming pool party for his sixth birthday, she asked me to design some invites for her to send out.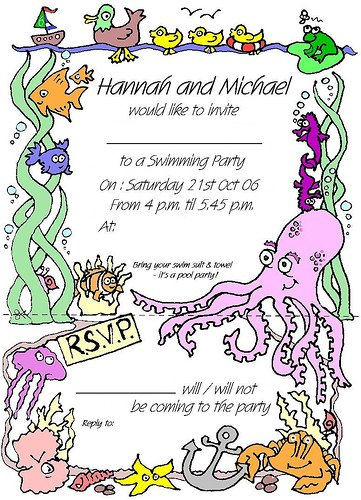 Jan had threatened me with a homemade Xmas gift so I decided I would have to do one too! She sent me the most marvelous pot and I did her some pencil/crayon sketches of her pets. Thankfully they looked a bit better than the photos I took of them!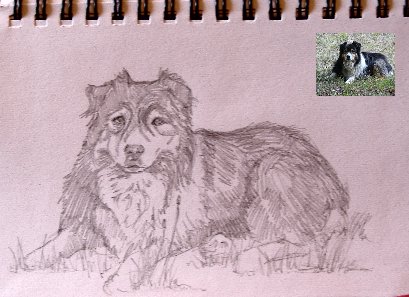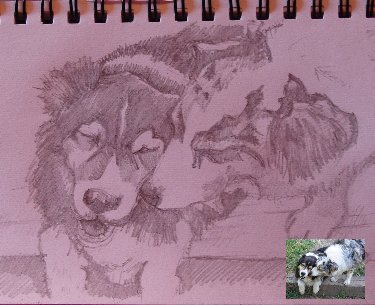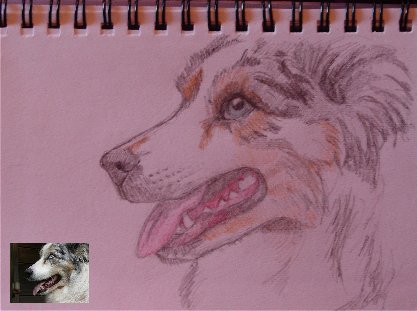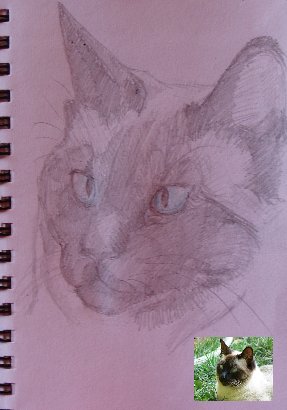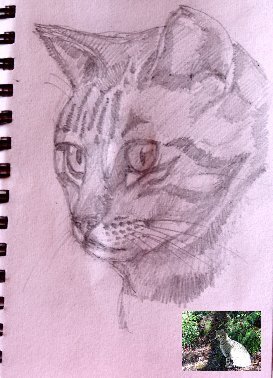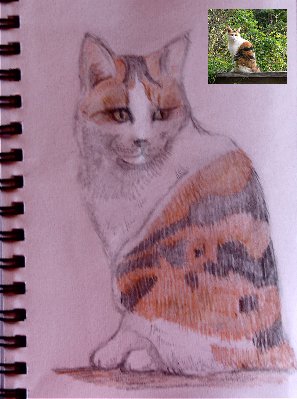 <<Back